American Horror Story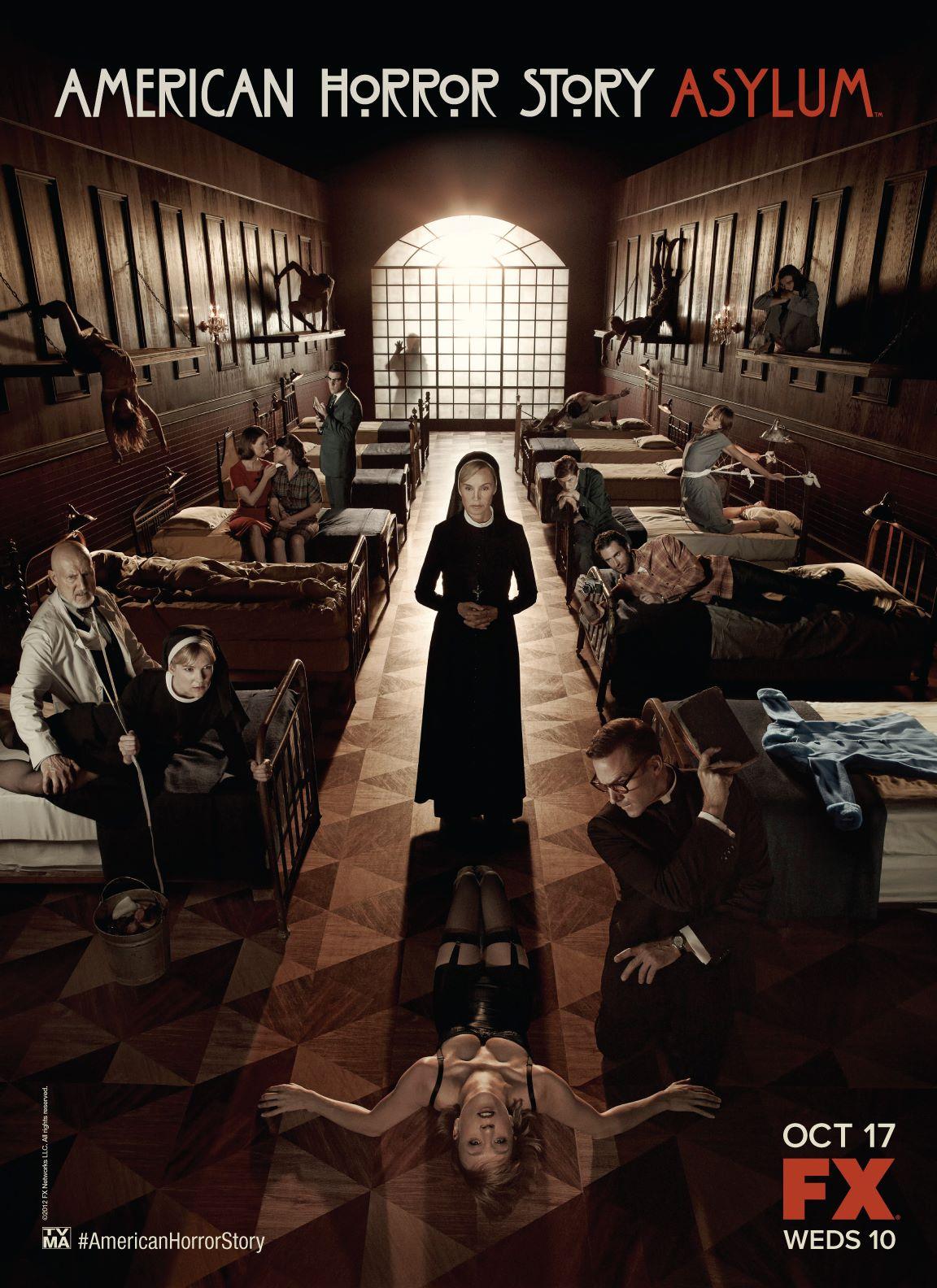 So this past weekend after feeling a little under the weather, I decided to finally finish the last two episodes of season 2 of American Horror Story. I was not disappointed.
I was a massive fan of Nip Tuck when it originally aired. In fact I remember I was in high school when the first few seasons aired which in my eyes were the best and long before the show truly jumped the shark and over stayed it's welcome. This was back when the show's cutting edge ideas were fresh and still very shocking. In fact I was truly blown away by what they were getting away with on cable television. Years passed and in late 2010 I heared a rumor that Ryan Murphy who was riding the train of Glee after Nip Tuck ended was planning on doing a horror themed show in which at the end of every season the entire cast would die and the change for a next season with a whole new story each year. At first I didn't think such an idea would work.
Boy was I wrong.
I fell in love with the first season of American Horror story that tells the story of a family who moves from the East Coast to the West in an attempt to start over after the marriage crumpled after the wife suffered a miscarriage and the husband was caught cheating. Taking their teenage daughter, the two buy a stunning 1920's house in down town LA which was built by a doctor to the stars for his wife. Little does this family know, this house has a history...a lot of history. In fact it's nicknamed murder house and is very much haunted.
With tons of twists and turns, I couldn't wait for the second season after being totally blown away by this new way of storytelling. With plenty of clever story lines, and a very talented cast, I got beyond excited when I learned season two would take place in a mental asylum.
I decided to wait and not watch season two live due to the fact I kept forgetting to watch it every week and waited until it came out on DVD. Well, I was very surprised by how much I loved this season, maybe even better than the first. I'll be the first to admit, when it first aired, I really wasn't warming up to the idea. I viewed the first four episodes and thought they were throwing everything but the kitchen sink into this story. You had possession, the angel of death, a killer who wore people's skin, even fucking aliens. As soon as the aliens came in I stood back and thought to myself "Are you fucking kidding me?" Well truth me told, I wasn't giving it the chance it deserved and finally when I re-watched it I started seeing how brilliant most of the writ ting was. In fact I loved the 1960's setting and can only hope in future seasons they will do another period piece. I found almost every scene visually stunning. The bleak, dark mental hospital seemed like a character by itself, and the cast was truly amazing. Jessica Lang I felt shinned the hardest in this season and even though she's now a regular for the entire show, I feel Sister Jude was her finest performance yet.
Knowing that this was Danvers State without them coming out and saying it, I felt this was pretty cool seeing that my parents met there. Yep, my parents met in a mental hospital (a nurse and an orderly) I always find childish amusement whenever I tell people my parents met there, pausing before explaining any further. Having it set in MA in the 1960's was amazing, and I loved their attention to detail.
Besides the weird question on who cell doors weren't locked and why the patients were allowed to walk around whenever they walked to, I found this a wonderful setting and each episode was better than the last. With just as many twists and turns as the first season, the last four episodes are where the story really switches into gear and goes nuts. In fact I found the ending come full circle with this story line and instead of being dark and depressing I found it somewhat hopeful. In fact the last two episodes even made me cry a little bit. I loved how they tied up what happened with Lana, Kit, and Jude. The last episode is by far the best and when Lana comes face to face with the biggest mistake of her past I found it very fitting. The bloody face storyline was by far my favorite.
Now American Horror Story is showing Coven which tells the story of two different clans of witches as they go head to head in a war that's been raging for hundreds of years. All ready I'm fully enjoying this season and seem very hopeful they will stick with switching the setting and cast every season. Stay tuned on my thoughts later next year as Season 3 ends and my predictions begin for season 4!