Top 10 favorite movies of 2013
1) Hatchet III
Why was it awesome? - The epic conclusion to Adam Green's Hatchet trilogy that began back in 2006. With an all star cast, this movie picks up directly after part II this time with the local police, FBI, and SWAT on a resuce mission to Honey Island Swamp. With Mary Beth in custody, it finally becomes known on how exactly to stop Victor once and for all. Lots of gore, laughs, cameos, and Zach Galligan? What else is there not to love. Great ending to a very fun and bloody film series.

2) You're Next
Why was it awesome? -I'm sure my friend Melissa won't agree with me, but I really enjoyed You're Next. This was a fun little movie that played back to the good old days of late 70's, and early 80's horror. With a perfect setting and cast, the film is a slow burn that once it gets cooking is truly insane. Taking little nods from classic other movies, along with a killer score, You're Next truly puts a whole new spin on the phrase "Looking for the magic." = Home invasion is the scariest thing e-v-e-r.
3) The Great Gatsby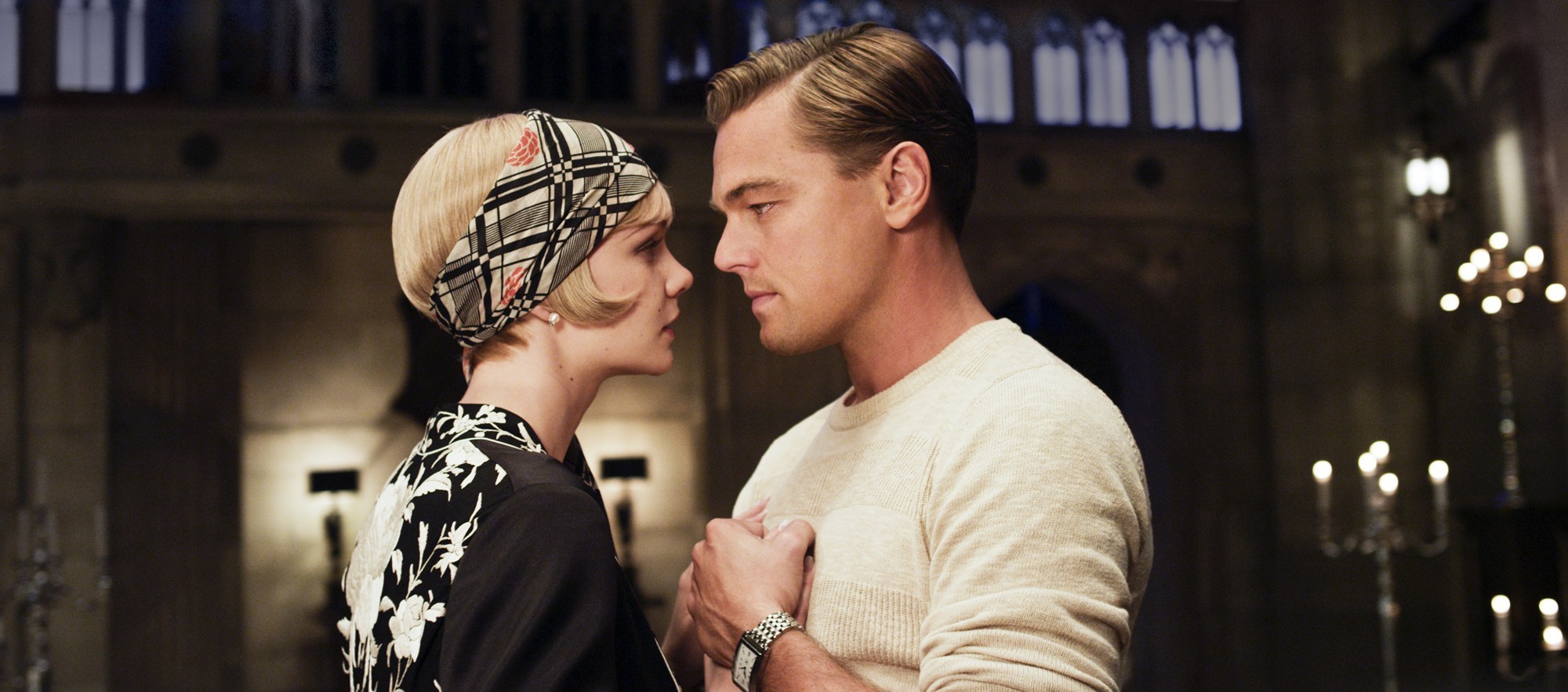 Why was it awesome? - As a huge fan of the novel (one of the few books in high school I actualy enjoyed reading.) I found this new updated flashy take on the classic romance/drama fun and the perfect fit for such a tragic story. With his crazy, over the top, glitter explosion of a film, Baz Luhrmann is able to keep an American classic sstunning, and fun for new generations to come. Leonardo DiCaprio as always steals the show and in my eyes this is his best film since Inception.
5) The Collection
Why was it awesome? - The action packed, over the top, crazy follow up to The Collector that was released back in 2009, The Collection is pretty much the Hatchet III and Aliens to this film series. With returning characters, and a better look into The Collector's warehouse of pain, this movie didn't pack the punch the original had, but honestly had one of the best endings to a horror movie I've seen in a while. Fingers crossed for a third film, Collected.
6) Curse Of Chucky
Why was it awesome? - Nearly nine years after the release of Seed, Chucky returned this time to a direct to video release that had hardcore fans wondering when exacly this movie was going to take place, and why did Chucky look so...normal? Our prayers were answered with a much darker take on the series with a creepy house, and the Mr. Good Guy doll looking just as he did before he got chopped into bits back in part III. With a strong cast, bloody kills, and great pacing, this is now one of my favorite films from the series. Also wait until the ending!
7) Insidious Chapter 2
Why was it awesome?- I wasn't a huge fan of the original film, but I still did love James and Leigh's films. Starting with the Saw series (well the first three films) and then of course Dead Silence, I loved their movies for the storytelling and the great visuals and style they gave to us. This year I was pretty susprised by this wondeful treat in the form of Insidious Chapter 2. Taking the story one step further, this movie had tons of great moments with flashbacks, linking the first film to it's sequel, and and a pretty awesome ending. Leigh, James...hope to see you for chapter 3!
8) The Conjuring
Why was it awesome?- Believe it or not I had all ready known about the Warrens before seeing this film. I had been interested in Wann's take on this story, and really felt he did an amazing job setting it in the 1970's. With plenty of scares (that doll!), a great use of a song from Dead Man's Bones, and a killer ending that opens for a sequel, I feel this isn't the end for this film.
9) This Is The End
Why was it awesome?- I saw this on the 4th of July, and it was exactly what I needed. With tons of laughs, great moments, and a perfect ending, This Is The End will forever change the way you look at end of the world movies forever. My favoirte had to be poor McLovin getting the coke blown in his face.
10) The Impossible
Why was it awesome?- I can't believe it's been a year now since I've seen this movie. With a great cast, based off real events this movie honestly is a heart stopper. With plenty of moments that makes you wanna break down and cry, The Impossible takes the worst thing that can happen and really show a different side towards humans. With tons of moments that turned my stomach, made me cry, and be unable to stop watching, The Impossible was one of the best movies I've seen all year!