Thoughts on Mercy...aka Gramma by Stephen King.
PLOT - A single mom and her two boys help take care of their grandmother with mystical powers.
LOWDOWN - Just this past summer I read for the very first time Skeleton Crew, the second collection of short stories by Stephen King. One of my favorites was Gramma, which told the story of a single mother of two boys, one of which who has just broken his leg and spending some time in the hospital. On a windy Autumn afternoon, she leaves her younger son to look after her bed ridden elderly mother who both boys are terrified of.
I really enjoyed some of the stories of Skeleton Crew, not as many as Night Shift, but the ones I did like packed a punch. Gramma was one of them. This short story was made onto the small screen in 1985 for the revamp of The Twlight Zone. I ended up watching the entire episode via Youtube and was blown away by how much it captured how creepy the short story was. The best was how they transformed the grandmother into a huge monster, pretty much what I imagined when I first read it. Well, much to my susprise, I guess Gramma is getting the full length film treatment (somehow with the backstory King wrote, I feel this could work, worse short stories have been made into films and still worked) this time around it's being renamed Mercy, and has an all star cast! Joel Courtney and Chandler Riggs will star as the two boys.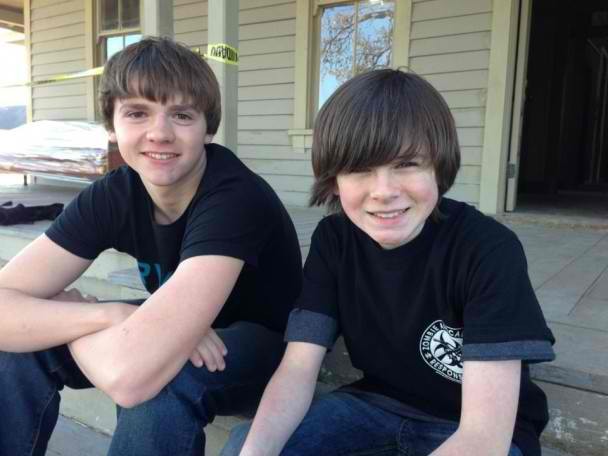 As of right now, I'm interested. I've just finished re-reading Night Shift and I was just thinking about how so many of King's short stories still haven't gotten film treatments yet. So fingers crossed!