Tales From The Darkside reboot?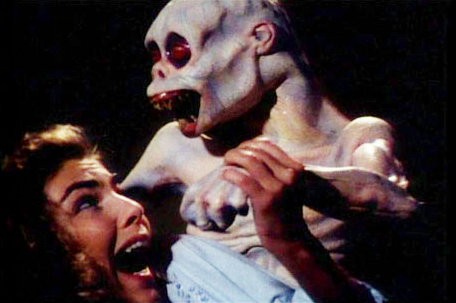 Today I learned some very interesting news, It seems that CW (the station behind Supernatural and the new Sleepy Hollow) is in works of doing a reboot of the popular 80's TV series Tales From The Darkside with Joe Hill (aka Stephen King's son on board to help) Is this a dream come true?! Here's what one of the articles on line said...
Horror anthology fans, brace yourselves for big news: George A. Romero's classic Tales from the Darkside is being developed into a new series by The CW.
And it's being written by acclaimed horror novelist Joe Hill (NOS4A2), the pseudonymous son of Stephen King.
And it's from the executive producers of Star Trek and Sleepy Hollow, Alex Kurtzman and Roberto Orci. And …
That's about all we know at this early stage. Except for, perhaps, that it will likely feature plenty of ridiculously hot young characters being menaced by supernatural forces, given that the project is at The CW (a fashion magazine assistant with a haunted Twitter account is surely a first-season episode). The official logline is that the series is a "reinvention of the horror/fantasy/ thriller anthology series."
Tales from the Darkside was launched as a syndicated series in 1984. It ran for four seasons and was followed by a Darkside film (and no, this is not the anthology series with the Crypt Keeper — that's Tales from the Crypt). The project is from CBS Studios, which was also in the early stages of considering a Twilight Zone reboot last year with Bryan Singer, but there's no update on that one.
So what does everyone think? Good idea? I would say so...it's about time this new generation gets an awesome new anthology series. I only hope it lasts! I think with some new stories + remaking some of the more classic episodes would be beyond awesome. Get some amazing guest stars and bang...you got yourself one hell of a show. Fingers crossed for this!