Best movies to watch around Halloween!
It's the most wonderful time of the year! Yep, that's right we're smack dab in the middle of the month of October which means Halloween is coming on horseback. I personalty adore this holiday. In fact I was that pain in the ass kid growing up that every time my parents asked me what kind of birthday party I would want I would say a Halloween one (mind you my birthday is in August.) Nothing says Halloween more than doing festive things such as buying pumpkins, eating apple crisp, and drinking lots of pumpkin flavored beer and puking up candy corn. My most favorite thing to do this month is watching movies that get me in the Halloween sorta of mind. Here is a list of some of my favorite choices for movies to watch around this very wonderful time of year!
The Midnight Hour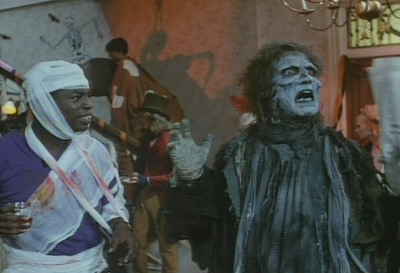 Night Of The Demons 1, 2
Trick R Treat
Kenny And Co.
Ghoulies II
Tales From The Darkside The Movie
The Horror Show
The Evil Dead
House of 1000 Corpses
Dark Night Of The Scarecrow
Fright Night
Halloween 1-H2
Pumpkin Head
Creepshow