Twin Peaks blu-ray, who else is excited?
Laura Palmer promised Agent Cooper that she would see him again in twenty-five years. Well, in March of 2014 that promise is being kept when Laura returns this time in blu-ray form.
This is what we have to look forward to...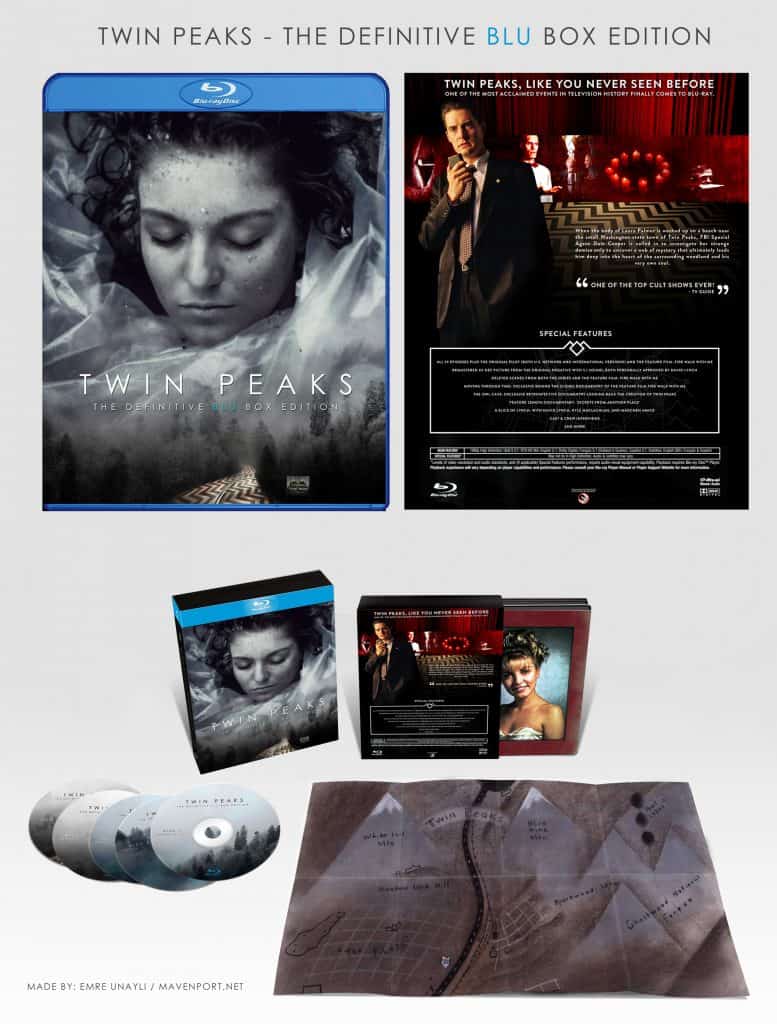 UPDATE: In Fox-Paramount's promotional image, the preliminary cover art for Twin Peaks: The Entire Mystery suggests the inclusion of "the missing pieces" and shows a red sticker with "deleted scenes from Fire Walk with Me." I believe the word you're looking for is: BINGO!
Even though most fans probably own it already, bonus material (in high definition) from previous releases would really make this a complete collection.
And this is a no-brainer, but the Blu-ray should include the full length videos of all Q&A sessions with cast and crew from the USC's Twin Peaks Retrospective in the first half of 2013.
The Return to Twin Peaks documentary about the Twin Peaks Fest included in the Gold Box edition was a great watch, but Jason Deehr made an epic compilation of some of the fest's best moments especially for the 20th edition of the festival. I think it deserves a place on a Twin Peaks BD release as well.
What else do you think should be included with the Twin Peaks Blu-Ray release? And what should the packaging look like? Let your imagination go wild and put your ideas in the comments.
I am beyond excited. I'm lucky enough to own the gold box edition of Twin Peaks, and I honestly can't wait to see this show in HD. In fact, this past week I started re-watching some of my favorite episodes and it still goes down after Friday the 13th the series, as one of my all time favorite shows of all time!